Private Investigators License Indiana Requirements
Indiana requires Private Investigators to be licensed.  Licenses are usually issued for individuals and agencies conducting various investigative services. The Indiana state government legalizes private investigations through the Indiana Private Detective Licensing Board. The following are the requirements that must be met by an applicant to obtain a license in Indiana.
Investigators General Licensing Requirements:
Age: Applicant must be at least 21 years or older.
Citizenship: The applicant must be the S. Citizen or legal resident with authority to work in the U.S.
Criminal Background Check: May not been convicted of any felony or crimes convictions. Also, ensure that applicants as P.I's are not on probation or parole.Also, Criminal history information from each county, city, and state in which the applicant has resided during the last 7-years.
Fingerprint History Check: A fingerprint-based criminal history check from the Indiana state police.
Military Discharge: If the applicant's dishonorable discharge from the military services will often not be qualified to work.
Mental Health Check: The applicants who have a mental illness will not be qualified to become a private investigator P.I license in Indiana.
Required Insurance: Professional liability insurance is required of at least $100,000.
Degree: A bachelor's or higher degree in criminal justice, or a related field, as determined by the board, from an institution of higher education that is accredited by the state of Indiana.
Work Experience: A minimum of 2-years of experience as verified by a minimum of 4,000-hours of employment.
Written Exam: There is no written exam that is needed in the state of Indiana.
Fees: The application fee is $300 and renewing fee is $150.
Maintaining PI License: License must be renewed every four years.
---
---
Private Investigators Licensing Authority in Indiana:
The Private Investigator and Security Guard Licensing Board is responsible for licensing in Indiana.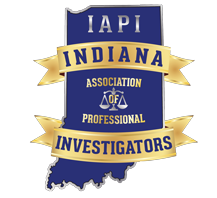 Private Investigator and Security Guard Licensing Board
402 W Washington Street, Room W072, Indianapolis, IN 46204
Staff Phone Number: (317)-234-3022
Staff Fax Number: (317) -33-4236
Staff Email: pla10@pla.in.gov
Website: www.in.gov
Reciprocity Agreements:
The state of Indiana doesn't have any reciprocity agreements with any other states in the United State.
Indiana Private Investigator Associations:
Joining a P.I. association can help with connections and furthers your credibility!
Indiana Association of Professional Investigators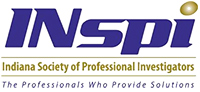 Find a Private Investigator near you! 
Our directory has useful resources for finding Expert P.I's, Agencies, and Verified Private Investigators. Moreover, if you are seeking information on how to verify a private investigators license in Indiana or simply need a Private Investigator near you, then this directory will prove to be valuable resource.