The following is general licensing information. Please visit the states website for specific licensing detailed information, application forms, insurance requirements, education and training, fees, and any special licensing requirements.
Investigators General Licensing Requirements:
• Age: 21 is the minimum age to be a P.I's in Alabama.
• Citizenship: Must be a citizen or legal resident in the US.
• Mental Health & Disease: May not be declared by any court of competent jurisdiction incompetent because of mental health defect or disease.
• Check Criminal Background: May not been convicted of a crime of moral turpitude or felony.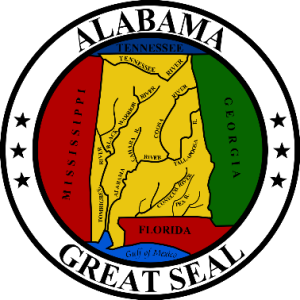 • Financial History Check: In Alabama, there is no financial history check for getting a license.
• Required Insurance: Alabama does not required insurance for P.I's license. (As recent as 2020)
• Degrees: There is no degree required but numerous Alabama P.I's seek education in criminal law and justice or law enforcement to improve their skills.
• Experience: No experience is required to acquire a license in Alabama.
• Exams: The applicant has to pass an examination by the Alabama Private Investigation Board (APIB) designed to measure knowledge and competence in the field of investigation.
• Application Form: The applicant for P.I's shall submit a completed application form and pay all required fees.
• Fees: Alabama costs a $125 application fee and $100 for exam fees.
• Implementation for licensure: Implementation for licensure shall begin on the effective date of the adoption of the rules & regulations.
• Working As P.I: Persons working as a P.I, unless otherwise exempt, shall have a valid P.I license.
• Maintaining Your PI License: Your license shall be valid for 2 years. Renewal required sixteen (16) hours of continuing education units (CEU's). From a board-certified training resource, which you will document using a continuing education form, along with a $300 fee. For late renewals, there is an additional $200 late fee.
In short: Be of age, have a pulse, take a test and pay your appropriate fees. You're all set!
Private Investigators Licensing Authority in Alabama:
The Alabama Private Investigation board or APIB is accountable for a P.I.'s license in Alabama. 
Board Contact Information:


Alabama Private Investigation Board APIB
PO. Box. 241206,
Montgomery, AL 36124-1206
Phone #: (334)-(215)-(0693)
Fax # (334)-(274)-(0684)
Email apib@leadership-alliance.org
Website: www.apib.alabama.gov
---
---
Reciprocity Agreements:
The Alabama Private Investigation Board APIB may negotiate and enter into reciprocity agreements with the appropriate officials in other states to allow licensed investigators who meet or exceed the qualifications to operate in reciprocal states under mutually acceptable terms.
Find a Private Investigator near you! 
Our directory has useful resources for finding Expert P.I's Agencies, and Verified Private Investigators. Moreover, if you are seeking how to verify a private investigators license in Alabama or simply need a Private Investigator near you, then this directory will prove to be valuable resource.