Private Investigators License West Virginia Requirements
The following is general licensing information. Please visit the states website for specific licensing detailed information, application forms, insurance requirements, education and training, fees, and any special licensing requirements.
Investigators General Licensing Requirements:
Regardless of whether you intend to apply for an individual or firm license as a private investigator or
security guard, there are nine basic requirements that apply to all applicants pursuant to West Virginia
Code sections 30-18-2, 30-18-5, and 30-18-8. For a firm, these basic requirements apply to all officers,
members or partners, and all employees who will conduct business.
Be at least 18 years of age.
Be a citizen of the United States, or an alien who is legally residing within the United States.
Have not had a previous private investigator or security guard license revoked or any application for
any such licenses or registrations denied in West Virginia or any other state.
Have not been declared incompetent by a court because of a mental defect or disease, unless a
court has subsequently determined that the applicant's competency has been restored.
Do not suffer from habitual drunkenness or narcotics addiction or dependence.
Have not been convicted of a felony in this state or any other state or territory.
Have not been convicted of any of the following:
-Illegally using, carrying or possessing a pistol or other dangerous weapon;
-Making or possessing burglar's instruments;
-Buying or receiving stolen property;
-Entering a building unlawfully;
-Aiding an inmate's escape from prison;
-Possessing or distributing illicit drugs; or
Have never, nor will:
-Engage in the private investigation or security guard business without a license;
-Transfer your license to, or subcontracted with, an unlicensed person, firm, or agency to
conduct private investigation or security guard business;
-Knowingly employ anyone to conduct private investigation or security guard business
who was in violation of any of the prohibitions or requirements of law;
-Falsely represent that you are, or any other person is, licensed as a private investigator or
security guard;
-Knowingly make a false report with respect to any matter with which you are employed;
-Divulge any information acquired from or for a client to persons other than the client
or the client's agent without express authorization to do so or unless required by law;
-Knowingly accept employment to obtain information intended for illegal purposes; or
-Authorize or permit another person to violate the law or any Secretary of State rules
adopted for Chapter 30, Article 18 of the West Virginia Code.
No person may be employed as a licensed private investigator while serving as magistrate.
See the Additional Requirements for Licensing online via the West Virginia Secretary of State's website.
---
---
Private Investigators Licensing Authority in West Virginia:
Office of the Secretary of State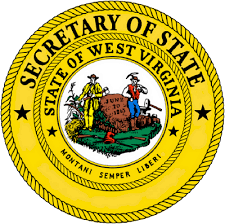 State Capitol Building
Charleston, WV 25305
Office Hours:
Monday – Friday 8:30 AM to 5:00 PM
Phone:
Main: (304) 558-6000
Fax: (304) 558-0900
Toll Free: (866) 767-8683
Investigations Hotline: (877) 372-8398
Find a Private Investigator near you! 
Our directory has useful resources for finding Expert P.I's Agencies, and Verified Private Investigators. Moreover, if you are seeking how to verify a private investigators license in a state or simply need a Private Investigator near you, then this directory will prove to be valuable resource.