Private Investigators License Tennessee Requirements
The following is general licensing information. Please visit the states website for specific licensing detailed information, application forms, insurance requirements, education and training, fees, and any special licensing requirements.
Investigators General Licensing Requirements:
Any person who engages in the business or accepts employment to obtain or furnish information with reference to one or more of the following:
Crime or wrongs done or threatened against the United States or any state or territory of the United states
The identity, habits, conduct, business, occupation, honesty, integrity, credibility, knowledge, trustworthiness, efficiency, loyalty, activity, movement, whereabouts, affiliations, associations, transactions, acts, reputations or character of any person
The location, disposition or recovery of lost or stolen property
The cause or responsibility for fires, libels, losses, accidents, damages or injuries to persons or to property
The securing of evidence to be used before any court, board, Commission, officer or investigating committee. (Upon request, an apprentice status limited to 6 months can be granted to applicants provided the applicant is sponsored by a licensed investigative company and works under direct supervision of a licensed investigator.)
License Requirements
In order to hold a valid Tennessee Private Investigator License the applicant/licensee must be affiliated with a licensed Tennessee Private Investigators Company. An applicant must:
Be at least 21 years of age
Be a citizen of the United States or a resident alien
Not have been declared by any court of competent jurisdiction incompetent by reason of mental defect or disease (unless subsequently declared competent by a court of competent jurisdiction)
Affiliated with a licensed Tennessee PI company or license own company
Not suffer from habitual drunkenness or narcotics addiction or dependence
Be of good moral character
Meet examination and continuing education requirements
Applicant must submit fingerprint cards for processing by TBI and FBI for criminal history check.
Examination Requirements
Pass an examination designed to measure knowledge and competence in the investigations field.
Continuing Education Requirements
Each licensee is required to complete twelve (12) hours of continuing education, acceptable to the Commission, during each two (2) year renewal period. (The Commission is encouraged to require that at least one (1) hour per year of continuing professional education be devoted to ethics.)
Renewal Requirements
License must be renewed every two years.
Private Investigators Licensing Authority in Tennessee: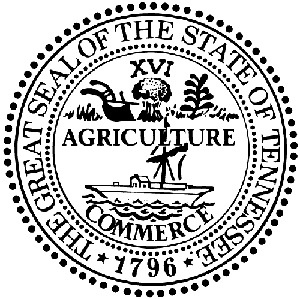 Department of Commerce & Insurance
Telephone Number:615-741-2241
Mailing Address:
500 James Robertson Parkway
Davy Crockett Tower
Nashville, Tennessee 37243-0565
Find a Private Investigator near you! 
Our directory has useful resources for finding Expert P.I's, Agencies, and Verified Private Investigators. Moreover, if you are seeking how to verify a private investigators license in Tennesee or simply need a Private Investigator near you, then this directory will prove to be valuable resource.