South Carolina Private Investigators Licensing Requirements
The requirements to get a PI's license in South Carolina may change.  Below are a current list of the general requirements. Please visit the states website for the most up-to-date list of requirements.
Minimum requirements:
Be at least 21 years old
Must be a US Citizen
Hold a high school diploma or equivalent
Have no felony, domestic violence, or abuse convictions
Not have been discharged from the military with other than an honorable discharge
Have no misdemeanor convictions associated with theft, honesty, fraud, or sale or use of controlled substances
If you have ever been declared incompetent due to a mental defect, you will have to prove that a court restored your competency before you will be licensed
Licensing Requirements (one of the following):
Three (3) years of experience as an investigator or police officer
Three (3) years of experience while a registered employee of a licensed PI business
Employed by a licensed private detective for a period of five (5) years
---
---
Licensing Authority in South Carolina:
South Carolina State Law Enforcement Division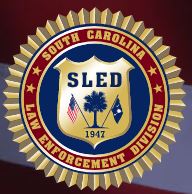 SLED
Headquarters
4400 Broad River Road
Columbia, SC 29210
Phone: 803.737.9000
Associations:
The South Carolina Association of Legal Investigators
Find a Private Investigator near you! 
Our directory has useful resources for finding Expert P.I's. agencies, and Verified Private Investigators. If you are seeking to verify a private investigators license, or simply need a Private Investigator near you, then this directory will prove to be valuable resource.