Pennsylvania Private Investigators Licensing Requirements
The requirements to get a PI's license in Pennsylvania may change.  Below are a current list of the general requirements. Please visit the states website for the most up-to-date list of requirements.
Minimum requirements: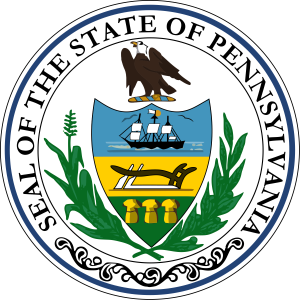 Be at least 25 years old
Must be a US Citizen
Have no felony, domestic violence, abuse convictions, or mental illness
Have no misdemeanor convictions associated with theft, honesty, fraud, or sale or use of controlled substances
Licensing Requirements:
Have three years of experience as a

Detective agency employee
Law enforcement agent (with a rank higher than a patrolman)

Not have been convicted of any of the following:

Felony
Illegally using, carrying, or possessing a dangerous weapon
Making or possessing instruments for burglary
Unlawfully entering a building
Aiding a prison escape
Unlawfully distributing or possessing habit forming narcotic drugs
Picking pockets (or trying to do so)
Recklessly endangering another person
Committing simple assault
Soliciting a person to commit sodomy or other lewdness
Making threats of terrorism
---
---
Licensing Authority in Pennsylvania:
Bureau of Professional and Occupational Affairs

Bureau of Professional and Occupational Affairs
Penn Center, 2601 N 3rd Street
Harrisburg, PA 17110
Toll Free: 1-833-DOS-BPOA (1-833-367-2762)
Fax: (717) 783-0510
Associations:
Pennsylvania association of licensed investigators 
Find a Private Investigator near you! 
Our directory has useful resources for finding Expert P.I's. agencies, and Verified Private Investigators. If you are seeking to verify a private investigators license, or simply need a Private Investigator near you, then this directory will prove to be valuable resource.