Oklahoma Private Investigators Licensing Requirements
The requirements to get a PI's license in Oklahoma may change. Below are a current list of the general requirements. Please visit the states website for the most up-to-date list of requirements.
Minimum requirements: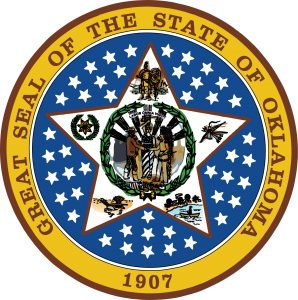 Minimum age of 18
No felony convictions or moral crimes
Licensing Requirements (one of the following):
No degree is required
No experience is required, but experience in certain investigative or law enforcement jobs can substitute for some or all of the training requirements.
The Phase III state exam is required for private investigators
There is a 2-part training course required. Phase I comprises 20 hours, and Phase III requires 35 hours.
---
---
Licensing Authority in Oklahoma: 
PI's licensing in Oklahoma is governed by the Oklahoma Private Security Division
Oklahoma Private Security Division
Lori Parks 405-239-5148
lori.parks@cleet.state.ok.us


Breanna Atkeson 405-239-5168
breanna.atkeson@cleet.state.ok.us
Janesa West  405-239-5113
janesa.west@cleet.state.ok.us
Theresa Wilson 405-239-5164
theresa.wilson@cleet.state.ok.us
Associations:
Oklahoma Private Investigators Association
Find a Private Investigator near you! 
Our directory has useful resources for finding Expert P.I's. agencies, and Verified Private Investigators. If you are seeking to verify a private investigators license, or simply need a Private Investigator near you, then this directory will prove to be valuable resource.