Private Investigators License Kansas Requirements
The following is general licensing information. Please visit the states website for specific licensing detailed information, application forms, insurance requirements, education and training, fees, and any special licensing requirements.
Investigators General Licensing Requirements: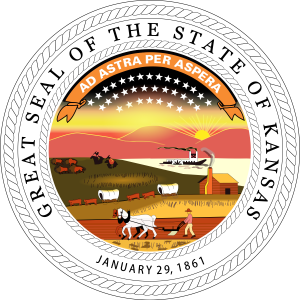 Be a U.S. citizen at least 21 years old
No felony convictions
No misdemeanor convictions in the past 10 years
Be mentally competent to fulfill the job duties of a private investigator
Be of good moral character
Have a High School Diploma, GED, or equivalent
$100,000 in any one of the following:
– Corporate surety bond
– General insurance liability including property damage or bodily injury caused by negligence, errors, or omissions
– Cash deposit with the State Treasurer
If you wish to carry a firearm you must:
– Complete a 16-hour training course covering the lawful use of force and firearm handling for which you will receive a notice of completion. You may substituted for this by showing proof of completion of a full-time law enforcement training course
– You must accurately fire 35 out of 50 rounds into the center of mass of a target whose distance ranges between three and 75 feet
– Pay a $50 permit fee
---
---
Private Investigators Licensing Authority in Kansas

Private Detective Licensing Unit
120 SW 10th Ave., 2nd Floor
Topeka, KS 66612-1597
(785) 296-4240
Fax: (785) 368-6468
Find a Private Investigator near you! 
Our directory has useful resources for finding Expert P.I's Agencies, and Verified Private Investigators. Moreover, if you are seeking to verify a private investigators license in any state or simply need a qualified Private Investigator near you, then this directory will prove to be a valuable resource.