Private Investigators License Illinois Requirements
The following is general licensing information. Please visit the states website for specific licensing detailed information, application forms, insurance requirements, education and training, fees, and any special licensing requirements.
Investigators General Licensing Requirements:
• Age: Must be at least 21 years old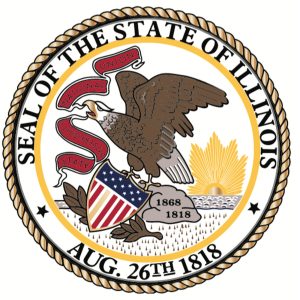 • Residency: Must be a citizen or legal resident in the U.S.
• Character: May not be "under indictment for felony convictions", "on parole or probation", "a registered sex offender".
• May not have any offense convictions in the last 10 years for violent acts, theft, fraud, sexual misconduct, domestic violence, or narcotics violations. This holds even if the conviction was set aside.
• May not have either no felony convictions or at least 10 years have passed since your sentence was completed
• Military Discharged: Have not been dishonorably discharged from the military.
• Accepted Experience: According to Section 15-10(a)(6) of the Private Detective Act PDA of 2004, P.I's are qualified for licensure in this state if they have completed 3 years of working experience for a licensed P.I. These three years of experience must be completed in the five years prior to application. One year may be completed through a military training program in a relevant field such as law enforcement.
• Degree Requirements: Applicants may fulfill 2 of the 3 required experience years by completing a bachelor's degree or higher in law enforcement or a related field. Those with an associate's degree in the above fields will fulfill 1 year of the experience requirement.
• Written Exams Requirements: The Illinois Class A Private Detective exam is generally offered twice a year. It will cover subjects such as state and federal law, how to collect and evaluate evidence, safety practices and case management. A licensure application will be sent upon receiving a passing examination score.
• Fees Required: Exams fees for the Illinois Class a P.I's test total $298.
---
---
Licensing Authority in Illinois:
PI's license in the state of Illinois is governed by the Illinois Department of Financial & Professional Regulation, Division of Professional Regulation. 
Illinois Department of Professional Regulation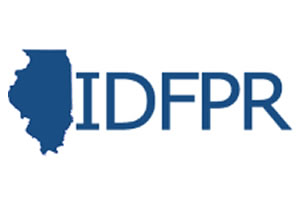 320 West Washington Street, 3rd Floor
Springfield, IL 62786
Website
State law
State of Illinois P.I. Association
Find a Private Investigator near you! 
Our directory has useful resources for finding Expert P.I's Agencies, and Verified Private Investigators. Moreover, if you are seeking how to verify a private investigators license in Illinois or simply need a Private Investigator near you, then this directory will prove to be valuable resource.