Private Investigators License Arkansas Requirements
The following is general licensing information. Please visit the states website for specific licensing detailed information, application forms, insurance requirements, education and training, fees, and any special licensing requirements.
Investigators General Licensing Requirements:
Arkansas requires Private Investigator must be licensed. The Arkansas Private investigators and Private Security Agencies Act assigns the Arkansas State Police (ASP) as an administering agency to regulate private investigators P.I's, private security individuals, and agencies or businesses offering investigative or security services. The following are the requirements that must be met by an applicant to obtain a license in Arkansas.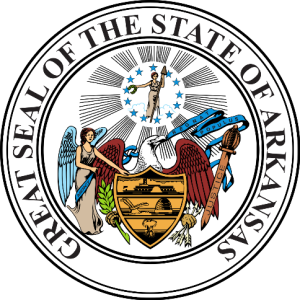 • Age: Applicant must be at least 21 years or older.
• Citizenship: The applicant must be the US. Citizen or legal resident.
• Character Check: The have no history of violent or immoral behavior.
• Criminal Background Check: May not been convicted of a Class A misdemeanor or felony convictions.
• Fingerprints Check: Fingerprints check for a fingerprint-based criminal history record.
• Evaluation of Mental Health: Evaluation of mental health is not needed.
• Financial History Check: There are no financial history check is required.
• Required Insurance: There is no insurance required in Arkansas.
• Disqualifications Automatically: Mental incompetence, dishonorable discharge, or criminal convictions can disqualify you automatically from a license.
• Educational Degree: There is no degree is required. However, Numerous Arkansas P.I's seek education in criminal law and justice or law enforcement can be extremely beneficial.
• Work Experience: Arkansas needs two (2) years of consecutive on the job training with a licensed investigations company or agency before you can apply for a license.
• Fees: Unarmed security officer new license fee is $40, federal background check a fee is $10, plus if additional federal backgrounds check then a fee is $3, the state background check a fee is $22.
• Registration Required: The applicant needs to submit your application with proof of meeting all requirements and all prescribed fees to the State Police Regulatory Services (SPRS).
• Maintaining PI License: License must be renewed every two years, and carries the same requirements and fees as the applicant paid initially.
Private Investigators Licensing Authority in Arkansas:
The Arkansas board of Private Investigators and Private Security Agencies are responsible for licensing in Arkansas.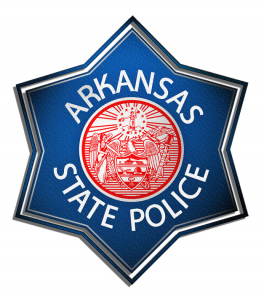 Arkansas State Police (ASP)
One State Police Plaza Dr.
Little Rock, AR 72209
Telephone #: (501) – 618 – 8600
Email: info@asp.arkansas.gov
Website: https://asp.arkansas.gov
Reciprocity Agreements:
The State of Arkansas maintains reciprocal agreements that are related to P.I licenses are issued by these states (Tennessee, Louisiana, & Oklahoma). To be eligible for reciprocity, the applicant must have been reciprocal state-licensed valid from at least two (2) consecutive years.
---
---
Find a Private Investigator near you! 
Our directory has useful resources for finding Expert P.I's, Agencies, and Verified Private Investigators. Moreover, if you are seeking to verify a private investigators license in any state or simply need a qualified Private Investigator near you, then this directory will prove to be a valuable resource.