Private Investigator License Delaware Requirements
This article contains to learn about the requirements to get a Private Investigator (PI) License in Delaware. However, P.I's licenses are issued for individuals and agencies conducting investigative services in the state. P.I. licensing in the state of Delaware is handled by the Delaware State Police. Below are the basic requirements for an applicant to get a license in Delaware.
Investigators General Licensing Requirements:
• Age: 21 is the minimum age to be a P.I in Delaware.
• Citizenship: Must be a citizen or legal resident in the US.
• Check Criminal Background: Finger Prints are required to check criminal background that the applicants have not been convicted of any felony, moral-related crimes, theft conviction, and drug offenses. Also, the applicants must not have any Assault convictions in the last three (3) years.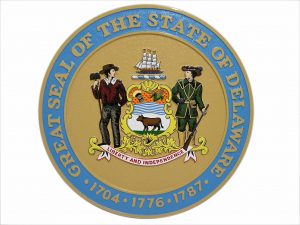 • Financial History Check: In Delaware, there is no financial history check for getting a license.
• Required Insurance: Delaware does not require insurance for P.I's license.
• Mental Health Check: Delaware does not require a mental health examination for licensing.
• Degrees: There is no degree is required in Delaware.
• Experience: The applicant must be working as an employee in a licensed agency before applying for a license.
• Examination: Written exam by the board of examiners is needed.
• Fees: Delaware License fee is $85 (Non-Refundable), Fingerprinting fee is $69. ID fee is $20 and Fines for a lost ID fee is $200 per day.
• Automatic Disqualifications: Convections of above-listed crimes may disqualify you from a license.
• Renewal PI License: Renewal for Private Investigator license procedures will be sent in a notification letter to the PI with the renewal instructions.
• Changes in License: The Board of Examiners of Private Investigators (P.I's) and Private Security Agencies, both are the regulatory body for this investigation industry, meets every quarter. New licenses and renewals of licenses with changes of an agency must be approved by the Board of Examiners.
Private Investigators Licensing Authority in Delaware: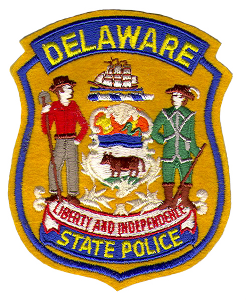 The Delaware State Police are the licensing authority.
State Authority Contact Information:
Delaware State Police,
Troop 2, 100 Lagrange Ave,
Newark, DE 19702
Phone: (302)-739-2528
Website: dsp.delaware.gov
Apply for your Delaware private investigators license now!
---
---
Reciprocity Agreements:
The state of Delaware doesn't have any reciprocity agreements with any other states in the United State. If you want to work as a Private Investigator then you must have Delaware License.
Find a Private Investigator near you! 
Our directory has useful resources for finding Expert P.I's Agencies, and Verified Private Investigators. Moreover, if you are seeking how to verify a private investigators license in Delaware or simply need a Private Investigator near you, then this directory will prove to be valuable resource.