The Dillon Agency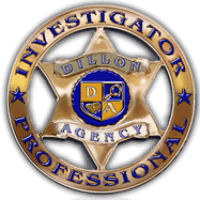 The Dillon Agency, a Nashville Private Investigator, is a full service private investigation agency servicing Nashville, Tennessee.  Our highly trained and experienced private investigators know and understand the complexity of conducting a private investigation within the Nashville, TN. If it's catching cheating spouses, working with the Nashville Police Department to catch drunk drivers, solve crimes, or conducting a background check, The Dillon Agency, Nashville Private Investigator has the experience to competently conduct your private investigation.
The Dillon Agency also conducts family law investigations in Nashville, TN in matters concerning divorce, child custody, move away matters, proving income for child support and spousal support, proving a parent to be unfit, to family law tailored background check. The private investigators of The Dillon Agency have the experience in presenting your evidence and testifying in court.
Every case in Nashville, TN is as unique as is each clients needs.  At The Dillon Agency we understand this and handle them as such.
The Dillon Agency is based here in Nashville with offices in Franklin, Nashville, and Chattanooga.  Our office handles cases throughout Tennessee, Arkansas, Kentucky, Georgia, Mississippi, Alabama, Florida, and the Carolinas.  Our ever-growing resources allow us to handle cases Nationwide.