Private Investigators License Iowa Requirements
The following is general licensing information. Please visit the website for specific licensing detailed information, application forms, insurance requirements, education and training, fees, and any special licensing requirements. To become a P.I. in Iowa you must have a license. The Iowa Department of Public Safety regulates Private Investigators licenses.
Investigators General Licensing Requirements:
• Age: The applicant must be at least 18 Years old.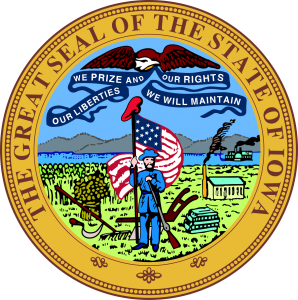 • Citizenship: The applicant must be a U.S Citizen or legal resident.
• Provisional Requirements: The Applicant is not currently working as an Iowa peace officer.
• Character: The applicant must be a good moral character and has not been judged guilty of a crime involving moral turpitude.
• Criminal Background Check: Criminal history background check through the Federal Bureau of Investigation (FBI) and National Criminal History Check. The applicants have not ever been convicted of a felony or an aggravated misdemeanor, assault or battery, a sex crime, domestic abuse, child abuse, harassment, and illegally (using, carrying, or possessing) a dangerous weapon.
• Fingerprints Check: Fingerprint check for a fingerprint-based criminal history record.
• Required Insurance: The applicant has required a $5,000 bond for bail enforcement, private investigative or private security license for conducting only one type of business. If the applicant required more than one type $10,000 is needed.
• Automatic Disqualifications: The applicant will automatically disqualify if addicted to the use of alcohol or any controlled substance.
• Degree: There are no degree requirements to work as a Private investigator in Iowa.
• Experience: There are no experience requirements to work as a Private investigator in Iowa
• Fees: The License fee is $140 in total that includes (License fee $100, Fingerprint fee $30, and Identification Card fee $10)
• Maintaining PI License: License must be renewed for private investigator every two (2) years.
---
---
Private Investigators Licensing Authority in Iowa:
Department Contact Information: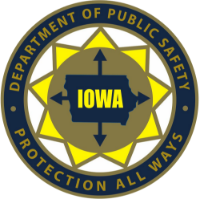 Iowa Department of Public Safety
Private Investigation Licensing
Program Services Bureau
215 E 7th St 4th Floor
Des Moines IA 50319-0045
Email: piinfo@dps.state.ia.us
Phone: (515)-725-6230
Fax: (515)-725-6264
Find a Private Investigator near you! 
Our directory has useful resources for finding Expert P.I's, Agencies, and Verified Private Investigators. Moreover, if you are seeking information on how to verify a private investigators license in Iowa or simply need a Private Investigator near you, then this directory will prove to be valuable resource.