She Spies Private Eye, Inc.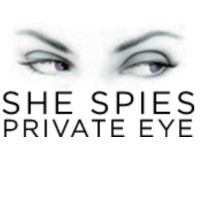 The decision to retain private investigator services can oftentimes be a delicate one. Whether you've worked with a private detective before or this is your first foray into the world of private detective service, finding the right licensed private investigator for your needs can be overwhelming and even a bit intimidating.
At She Spies Private Eye, Inc., an Austin private investigator, servicing most of Texas, we realize that many people have limited knowledge of what a private investigator does to what they've read in books or seen on TV. The fictitious private investigators most people are familiar with are shady, crass and unethical — hardly characteristics that anyone would consider desirable in a male or female private investigator.
We understand this perception, along with so many other unknowns, can leave you feeling apprehensive and anxious about hiring a private investigator. We assure you a single phone conversation with one of the exceptionally qualified, professional Dallas, Round Rock or Austin private investigators at She Spies Private Eye will dispel that Hollywood lore and put you at ease. Our highly-trained and experienced team of investigators is committed to managing your case with professionalism, confidentiality and with the utmost sensitivity. We employ the necessary investigative resources and technology so we can conduct a discreet and comprehensive investigation on your behalf. Our job is to capture, collect and organize the information and facts, ultimately revealing the irrefutable truth as it relates to your unique situation.