East Coast Confidential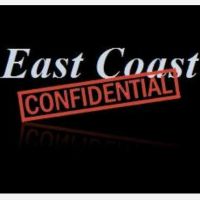 Overview
Since 2007, East Coast Confidential, (ECC) has provided personal service to attorneys, corporations and the general public. ECC specializes in domestic and family law investigations. As a woman owned company, ECC was created and built with Integrity, Professionalism and Passion and will continue to do so. We hold professional memberships in the American Society for Industrial Security (ASIS), National Association and Investigative Specialist (NAIS), the Central Virginia Crime Clinic, as well as the owner serving as a board member at the Department of Criminal Justice Services for the Private Security Services Advisory Board. East Coast Confidential, LLC is SWaM certified.
East Coast Confidential will take the time to listen and hear every detail about your case. We are with you from the beginning to the end, by your side. ECC takes on a limited number of cases to assure the personal attention that is lacking in todays investigative industry. You are not just a case number here, we take the time to make sure you are completely satisfied.
​Here at ECC we handle our cases with professional and highly discreet methods. Your identity, along with what we do on your behalf, is kept absolutely discreet and confidential. ​We can answer your most pressing questions; at this agency, no case is too big or too small. The success of many cases depends on how you decide to respond. It has proven critical to hire a private investigator quickly. You can receive a free confidential phone consultation today with a licensed private investigator.