3 Top tips for surveillance in the snow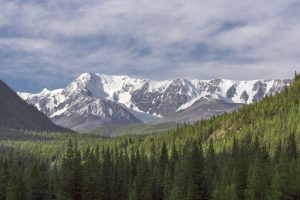 1. Know the area and the weather report. Let's say you have a surveillance case in the mountains. What I would do first, is look to see if there are any winter storm warnings for the area. If so, how much snow is expected to accumulate? In the Rocky Mountains in Colorado, we can get 2-3 feet of snow overnight. Can the vehicle you are using operate under these conditions? You should already have snow tires, but do you have chains? Is your vehicle in good condition to where you are confident it won't break down? Having a vehicle break down in normal weather conditions is fine, but in a snowstorm in the mountains this could be dangerous.
Even if there is no chance of snow, you need to be prepared. I have a bag that has emergency supplies just in case I am stuck in the mountains in the event of a road closure or other unforeseen event. The bag should contain a heating supply, a sleeping bag, food, propane heater for heating water and food, and extra warm clothes.
If your windows keep fogging up, make sure the heated air in your vehicle is not being recirculated. Also, make sure your windows are clean before conducting surveillance. Your windows will fog easier if they are not clean. If all else fails, use a shirt or towel to wipe the moisture off the window.
2. Be prepared to get out of your vehicle and move on foot. Maybe the subject you are surveilling decides to walk somewhere or camp somewhere. If this is the case, are you going to be prepared to be in subzero weather for multiple hours? Understand that if you are in the mountains and get hypothermia, hospitals are a long distance away and it will be difficult for you to get help quickly. You need to prepare yourself, so you don't end up in a situation like this.
3. Someone always needs to know where you will be and you need to have a way to contact them. If you get stuck somewhere and need help, someone needs to be standing by to come get you. Sometimes in the mountains you do not have cell service. So what are you going to do if you're in the middle of nowhere, have your vehicle breakdown, and the weather is -20 degrees? You cannot walk to get help and you can't call anyone because you don't have service. I would recommend in a situation like this, renting a satellite phone. This could save your life.
Nowadays, web presence is crucial in the awareness level of your audience towards your business. There are many things that affect your local business as well as its reach to the customers. Moreover, there are techniques of improving this reach and getting better results to your website. Online business citations and quality backlinks to your website are one of the ways.
Citations are one of the highest rated algorithms on Google, as well as the other search engines. Businesses rank significantly higher with high quality citations. The best way to get this results is to have your website featured on well-established and well-indexed portals. This will result in a drastically increased traffic to your website.
The citations have more effect when they are included in less competitive industries, where the web presence is a rare thing to have. The lack of information can cause a great effect on your business and get you as many clients as you want to. Backlinks, on the other side, are an indication of the popularity of your website. These modules have become important with the rapid growth of SEO (Search Engine Optimization). Moreover, they are one of the key parts in this optimization that helps in ranking your business higher on the search engines.
Additionally, backlinks contribute in the relevance of the website or keywords used in it. The quality of related links inserted to your website is crucial for search engines. The inbound links that your content provides are constantly playing levels and improving your page rank if they are properly used.
Apart from ranking, backlinks are great for reaching out to users and enticing them to visit your website. If the links are relevant to the search, people will find you without even pointing in your direction!
Finally, a lot of businesses have improved their web presence with online citations and quality backlinks. Investing in this kind of optimization could make you a leader in the industry, having in mind that the world is digitally transforming on a daily basis.
What are Back Links?
A backlink means your website URL has been posted on another site and points back to your website. Backlinks are necessary because Google and other search engines see them like active votes for your website that network to one another – it shows that your site is trusted, contains relevant information and that you're an authority in your industry. The more authority the website has – the more power the backlinks give to your site helping you rank higher in the search results.
Back links are semi-permanent. In some cases links may get removed by the site owner or become "broken" or "lost" due to various reasons. The most important thing to note about back links is that once you start and especially when you stop building them – you drop (in rankings) – This is called "the Google Dance" – Google wants to make sure that you're link juice is consistent and "natural-looking" – if they see a big spike in back links and then nothing else for a week or two or months – they'll "drop" your site to "test" it and if there has been proper back link building and structuring going on.
If you've been utilizing back link building services and suddenly stop, your site's rankings will definitely drop and stay there if no more links are being continuously built to it. You may recover some with good content that's well optimized with your keywords if you have the proper on-page optimization but overall chances are you won't reach page 1 until you begin actively building links again.
Final Word
Hopefully now you are beginning to understand why it's so important to have not only back links, but also business citations (like FYI) for your business. It helps you get found more often on Google & delivers more leads than any other source for free traffic!
*How to get military records for free, turn-around time and what is available?*

This question comes up frequently, and A few things have improved – one area that
hasn't is their response. Although frequently recorded with the Clerk &
Recorder (or similar) DD214s are considered confidential and available only
to the veteran – spouse or other next-of-kin cannot receive a DD214.

However, the near equivalent information is available from the Official
Military Personnel Files (OMPF); see below.

The address is – National Personnel Records Center, 1 Archives Dr., St.
Louis, MO. 63138
The main customer service number is – (314) 801-0800
The request fax number is (314) 801-9195

Veterans, and spouses of deceased veterans, can request these records
online. The start page for all requests is
http://www.archives.gov/st-louis/military-personnel/foia-info.html. Note –
requests cannot be emailed, only faxed or mailed.

The form required is SF-180 and veterans can order online at
http://vetrecs.archives.gov.

Once you have sent your request, you can email mprstatus@nara.gov or call
the customer service number.

How long might this request take? Requests now are expected in Feb 2015 –
about 12 weeks / 3 months! If you have a deadline date, please send in a
statement stating the dateline date and urgency and fax it to our emergency
fax number (314) 801-0764 and they will try to send the records when you
need them.

The public has access to certain military service information without the
veteran's authorization or that of the next-of-kin (*the un-remarried widow
or widower, son, daughter, father, mother, brother or sister*) of deceased
veterans. Examples of information which may be available from Federal
(non-archival) Official Military Personnel Files (OMPF) without an
unwarranted invasion of privacy include:

– Name
– Service Number
– Dates of Service
– Branch of Service
– Final Duty Status
– Final Rank
– Salary *
– Assignments and Geographical Locations
– Source of Commission *
– Military Education Level
– Promotion Sequence Number *
– Awards and decorations (eligibility only, not actual medals)
– Photograph
– Transcript of Courts-Martial Trials
– Place of entrance and separation

*If the veteran is deceased:*

– Place of birth
– Date and geographical location of death
– Place of burial

*Items rarely available in the records we maintain.

*FOIA and Official Personnel Folders (OPF)*
Most information in a Federal (non-archival) Official Personnel Folder
(OPF) is not releasable to the general public without the written consent
of the individual whose record is involved. The Freedom of Information Act
does allow, however, for certain information to be released without the
individual's consent. The Office of Personnel Management (OPM) has
determined that the following information can be released to the public:

– Name
– Past and present positions
– Past and present titles
– Past and present salaries
– Past and present grades
– Past and present job locations
—–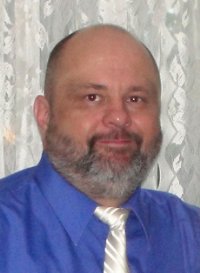 *Dean A. Beers, CLI, CCDI and Karen S. Beers, BSW, CCDI*
Cheyenne WY Licensed Private Investigators (No. OL-15-31146)
Board Certified Legal Investigator / Expert Consultant (national)
Board Certified Criminal Defense Investigators
Certified in Medicolegal Death Investigations / former Deputy Coroners=
*Associates in Forensic Investigations, LLC*
A Rocky Mountain West Agency
Expert Consultants and Legal Investigators
Personal Injury, Negligence & Death in Civil, Criminal and Probate
Litigation

WY – (307) 222-0136 Office and (307) 222-0138 Fax
CO – (970) 480-7793 Office and (970) 480-7794 Fax
No PI Exception to the FCRA and other background screening rules.
Many Private Investigators (PIs) are being asked to perform background checks for a variety of purposes. However, if the background check is related in any way to employment, investigators need to be aware of the numerous laws, regulations, and court cases governing this area. There has been a dramatic increase in lawsuits against both employers and organizations performing background checks alleging the rules were not followed correctly.
There are not only federal rules, such as the Fair Credit Reporting Act (FCRA), but also numerous state rules as well. In California, for example, just a single failure to follow numerous technical rules can expose a PI to a $10,000 civil liability per background check, and that can arguably occur even if no one was harmed. If the release form does not contain all the required language, or certain language is not on the PI's web site or report, a PI may receive a "10K letter"—meaning a letter demanding $10,000 for failure to comply. In fact, there have been multi-million dollar class action settlements based upon semantics and paperwork errors where no person was actually harmed in any way.
For Private Investigators, it is critical to understand that there is no "PI Exception" to the FCRA and state rules. A PI performing an employment background check is by definition a Consumer Reporting Agency (CRA) as defined by the FCRA and has to follow all the same rules as any credit bureau or background screening firm.
It is even a bigger shock to some PI's to learn that there are occasions when they legally must suppress certain criminal information in an employment report, under either the FCRA or state rules. For professional investigators, the general mindset is that all information is relevant. However, background screening occurs in an area that is heavily regulated because it impacts employment and where as a matter of social policy there has been a legislative determination that certain criminal matters cannot be reported. It can be very difficult to purposelessly suppress information that seems relevant where a CRA cannot legally report it or where an employer cannot legally consider it. However, failure to withhold the information can lead to expensive legal repercussions.
To add to the complication, even if a matter can be legally reported, employers need to be educated on the proper use of criminal records. The U.S. Equal Employment Opportunity Commission (EEOC), the federal agency that enforces Title VII of the Civil Rights Act, produced guidance in April 2012 that may change the way every employer in America hires. Anyone performing background checks needs a complete understanding of the EEOC rules that prohibit the automatic disqualification of anyone with criminal records without taking into account whether the use of the record is job related or consistent with business necessity.
The typical background check is done pre-employment before the person is hired. However, the rules also apply even if the check is for purposes of promotion, reassignment, or retention. Even if the background check is based on suspicion of wrongdoing or misconduct by a current employee, the FCRA still has application. In a situation where a PI is investigating a current workplace problem—such as allegations of embezzlement, theft, violent threats, or drug dealing—some FCRA considerations remain such as providing notice of adverse action at the end of the investigation if needed.
The bottom line—a Private Investigator who engages in any sort of employment related investigation needs to understand that there are many traps for the unwary in the form of federal and state laws, regulations, and court cases they need to fully understand, and that this entire area is extremely regulated. The best course of action is to consult with an attorney that specializes in FCRA and state law compliance in order to avoid a minefield of potential legal issues and claims.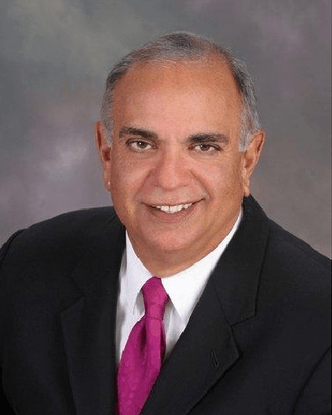 (more…)